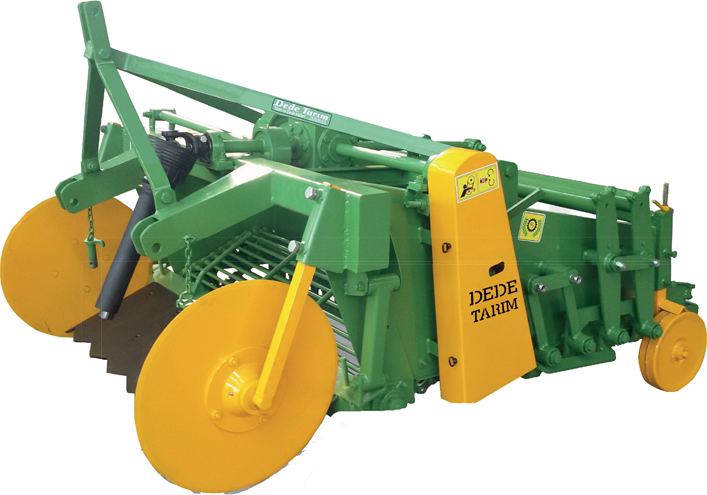 Patates Sökme Makinası Tanıtım
Potato Dismantling Machine Two rows of jerky, potatoes in cultivated lines are designed to squeeze potatoes to the soil surface without damaging the potatoes in the most suitable way to the soil conditions.
MACHINE PROPERTIES
Machine Height
:
  1750 mm
Machine Width(mm)
:
  1300 mm
Machine Length (mm)
:
  2800 mm
Machine Weight (kg)
:
  810 kg
Motor power (hp)
:
  55 hp
Sieve Length (mm)
:
  1300 mm
Sieve Width
:
  1400 mm
Pallet Wire Aded
:
  24 Adet
Pallet Wire Length      
:
  1365 mm
Number of Discs
:
  2 Adet
Width of the Lower Shovel(mm)
:
  400 mm
Lenght of the Lower Shovel (mm)
:
  1580 mm
Çalışma Prensibi
It is connected to tractor with three-point linkage system and provides the opportunity to harvest without damaging the product underground. With its speed of working of 540 revolutions per minute, 0.5 hectare per day can be harvested. It can work at 2 km/hour speed even in mud..
İki Sıralı Patates Sökme Makinası Kullanım Videosu